Friends & Listeners, 
My new EP, Life Is Beautiful, is now available for you to hear as intended exclusively via my Bandcamp page. It was released exactly at sunset today here in the central US time zone, 4:33 pm. 
Just a bit before releasing I took a drive to listen for the last time while these songs were just mine. Mine and the beautiful gang that shared their talents to it. It's always such a beautiful experience as music starts its own life with others. 
Thank you for welcoming this music.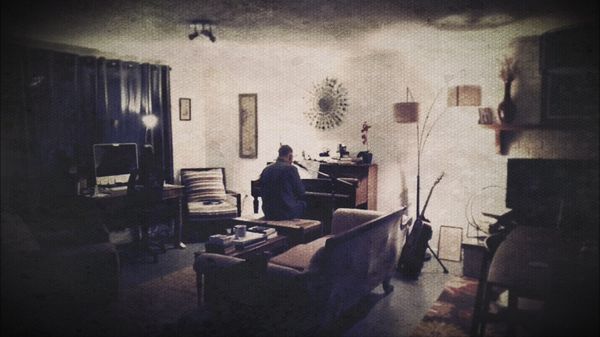 I wrote these songs over the summer, they're the first I've written on piano from fleck and spark to the final syllable. I don't how you'll receive them, I can only hope they become good companions for you. I hope they do. 
This process... Learning piano in a little more detail, going into the room every morning and playing... Sometimes at night.... Not judging the technical aspects or the demands of public music... Just writing what felt natural and important to me, that filled a need. 
Tone poems. In music and words and feel. 
It made my summer a little more beautiful during such a hard time. Always trying to understand. Always hoping a melody can communicate the hope and resilience underneath. 
It's humble but beautiful to get to share this with you. 
Happy Thanksgiving to you here in the states. And here's to all the beauty ahead for all of us everywhere if we take more seriously and sacred the value of each of us going forward. We're capable of so much... 
Beauty. 
Here's where you can find the music if you'd like to listen (it releases everywhere else online on December 4th) : 
Matthew Ryan - Life Is Beautiful
Always, 
M. Ryan