Good morning... 
Hope this message finds you and yours doing well. I'm happy to announce a couple new songs are ready to be shared with you. When you're ready The Song for a Hard Year Maxi-Single is now live and waiting for you to give it a listen. I'm a firm believer in the greatest possible first experience with a song, so please listen when you're ready via some good headphones or in your car, or some proper speakers. A good song can survive an iPhone speaker, but apparently most bass guitars can't.  
Before I go on too long here, I want to thank my dear friend Doug Lancio for his absolutely beautiful and otherworldly slide resonator guitar playing on these songs. That fella has got a wild and true talent. Proud to call him a friend and longtime collaborator. 
The Song for a Hard Year Maxi-Single has 3 songs. 2 new ones, Song for a Hard Year and Swim Like You're on Fire. And a surprise recording of an earlier song that's been walking with me quite a bit lately. 
Below is the cover art for the single. A keen eye in the morning will immediately notice The Pines at Night. That is the "name" I'll be releasing music under for the near future, possibly longer. I explained in my previous email my thoughts on this but the short of it is that I wanted a change that welcomed the collaborative nature of my work with all my friends that give so much of themselves. And obviously, The Pines at Night means something to me, it pretty much describes where I've been... I love that it's conceptual.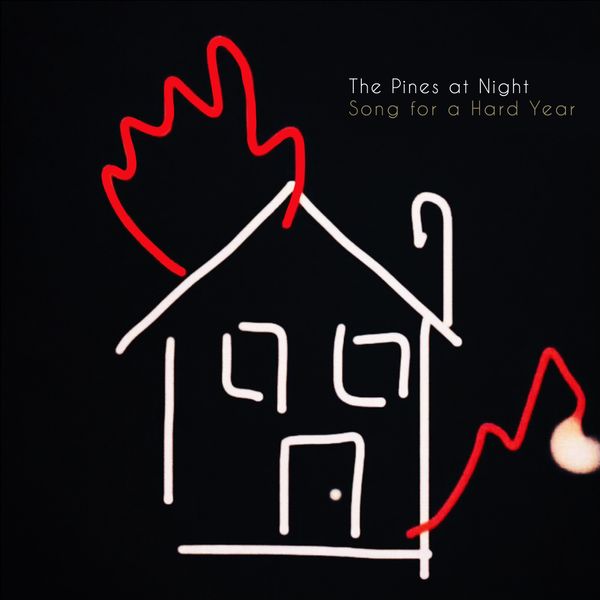 Purchases of The Song for a Hard Year Maxi-Single will go towards the budget for a new album that I'm hoping to make soon. The songs on this maxi-single will NOT be on the forthcoming collection. So if you're moved and compelled to buy the music please let me thank you in advance. 
I hope these songs become good companions for you. 
Always, 
M. Ryan 
PS the 320 sized MP3s sound wonderful (Just a suggestion when Bandcamp  asks you what type of music file you want to download). And for Bandcamp instructions as to how to get your downloaded music into iTunes or Windows Media Player go HERE.