Friends & Listeners,
This toe-tapper, "Avalanche of Stars", gets its own digital world-wide release on the streaming sites tomorrow because I decided at the last second to add it to Fallen Ash & Embers. 
Your Saves, Shares, Playlist inclusions and a follow would be wonderful since that's how the streaming machines' algorithms know if a song is moving humans and his helps other humans with similar taste to find it. 
That's Kate York and Mack Starks singing with me. I love how the tender hope in Kate's voice makes these words feel. What's being described here are the moments "after". A kind of sequence of vignettes. Each of us carries weather. Each of us. And it's in intimacies and collision and hope and distance and quiet, those are the places where we find from moment to moment a kind of peace with our internal constitutions in relation to others. And ourselves.
That's not even nearly the whole of what could be said. We're such strange and beautiful creatures... 
Here's the beautiful cover art that Joe Maiocco designed for it!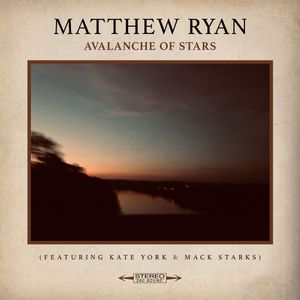 The simple art video is below, but here's the direct Youtube link to Avalanche of Stars: 
Here's where you can find me on the Spotify Machine. You should find Avalanche of Stars waiting for you there either late tonight or tomorrow: 
https://open.spotify.com/artist/2tKdhceBIPAabG1BMuVhpa?si=k5ijz-p8RQ-gbDDjdtpIag
Listen when ya can.
Best always and thank you,
M. Ryan